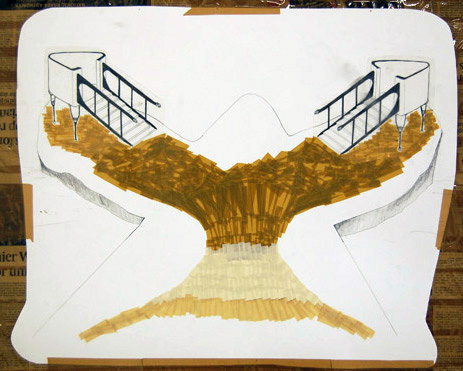 Food, feeder, foodee, fed, 2008
Paper, packing tape, plastic.
Installation at Burren College of Art.
In residence in Ireland, a culmination of daily adventures fed into this sculptural installation. A paper and packing tape form is hung like a chandelier above a small table. Chutes on either side of the form suggest a system that catches and splits into two paths. On the small table is a bowl of mashed potatoes with onion and garlic grass from a local cemetary. Copies of the text 'Beginning Somewhere in the Middle', produced in Ireland, are offered for viewers to read. The back walls are papered with newspaper and packing tape with drawings hung on them that depict situations of duality.